I think Mashable's Ben Parr made some solid points about how Apple introduces new products into the marketplace. One thing he does not address is his opinion of the specific hardware spec's that a hardcore geek would need to see in an Apple tablet. After getting over the fact that the development ecosystem is closed, the Apple interface, iTunes and the App' Store are essential pieces of the overall product value, that make it worth of attention.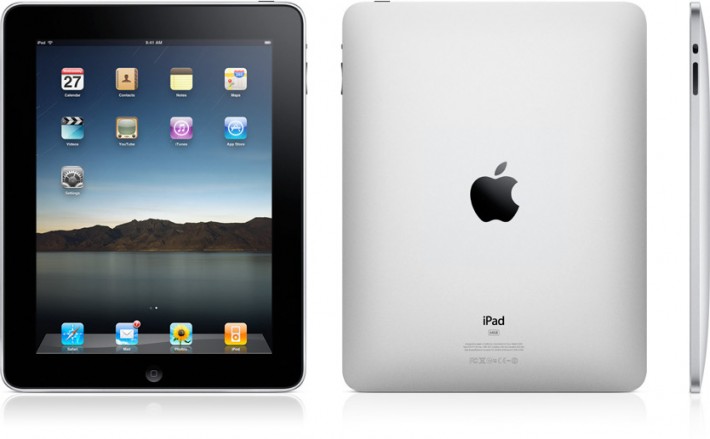 So what did I actually want to see in terms of hardware? Let's take a look:
Albeit less essential (relatively speaking) wireless charging would certainly be a welcome feature. I don't mean that recent technology that powers devices at a distance, instead I'm referring to those pads that you put your devices on that charges them. I'd like to invest in a couple of those and leave them around the house to keep devices juiced.
There are some truly innovative products out there to provide much better audio without increasing weight or complexity in devices. The iPad has a seemingly tiny mono speaker, that I'm confident is going to leave me disappointed, whether giving a presentation or trying to watch some TED videos.
No camera? That's a good way to keep this from being a gift for non-tech savvy relatives and being a living room fixture that actually stood a chance of replacing the use of the mobile and landline phones (now the Skype can make calls over 3G or even cumbersome TVs). No doubt that this is coming soon, but I think this was definitely a foolish sacrifice for the first generation. Likely to be able to make the battery life claims that are made without having to do too much research and development or delaying release.
HDMI, without better audio, higher quality video etc, how am I going to enjoy the videos etc that I happen to download or want to share on my iPad? So I can't pop over to a friend's house and with a single cable pour out high definition content into the flat screen TV that hangs on their wall? This is a real use case even in business today. Not even a thought of this scenario? For shame.
I know the "stylus" concept is a bit passé at this point, but not when it records what you're hearing while you make your notes, which are subsequently converted from handwriting into actual documents. After all, apple called this device the iPad right? This use case takes shape in nearly every way you can imagine, and unlike other products that exist, the data is already stored in a device (or easily synced) in such a way that you can manipulate it easily.
The mobile landscape is changing with the proliferation of free WIFI in communities and businesses, but the roll out of 4G is also on the horizon by many service providers as well. Granted, some mobile companies are admittedly removing the bottlenecks from their 3G networks, but mobile standards must be backwards compatible, so why not give a device that cannot be upgraded more longevity?
Only 802.11n support? What about the new "hub-less" WIFI technology that allows wireless devices to directly discover and interface with each other at high speed? Not having forward thinking features makes me think that this device is supposed to be disposed of annually, I mean upgraded. And not the healthy upgrades like swapping out modems or memory or disk, unhealthy ones where the entire unit is tossed or sold on eBay if I somehow find the time.
Bluetooth 3, where is that? There are already devices with the standard and most of us gadget lovers already know that we still have a pairing and performance issues with our Bluetooth networks as it is, even with the enhanced data rate devices that are available now.
Video is actually key here, where is the 1080p? Even youtube.com, vimeo.com etc supports this standard now, how can this be missing today. The Simpson's is finally widescreen after 20 years, let's keep taking steps forward.
One of my use cases is using the device for travel, this includes in a car. However, I can't use this for turn-by-turn directions without a decent speaker, so I guess I will have to look at the screen in that case? A bit dangerous. I guess this thing is going to remain in its specially designed Apple carry case anyway since there's no active GPS. Garmin can breath a sigh of relief.
The battery life is impressive, but at the compromise (no doubt) of multi-tasking support. So after completing that thought, the battery life is NOT impressive. So where is multi-tasking support? Even my RIM BlackBerry 8800 could manage that even with its rubbish interface.
For completeness I should mention that the lack of Flash support is not a concern of mine, all of the largest videos sites are supporting HTML 5 as are the browsers that I love.
If having these features means that I have to spend more, I certainly will. Knowing that subsequent operating system updates with richen my productivity and allow for greater innovation in the app's that are developed. But what I won't do is make compromises on these points unless I can find a reason to compromise my use cases as well: presentations, travel, business tasks, conferences/seminars etc. All of these uses cases (and more) demand a device of the description I've made. We'll see if Apple will ever cater to such a small sector of their market, the hardcore.
Subscribe to W3 EDGE Updates